Partner Introduction
JumpCloud changes the way IT administrators manage their organizations by providing a comprehensive and flexible cloud directory platform. From one pane of glass, manage user identities and resource access, secure Mac, Windows, and Linux devices, and get a full view of your environment.
Partner Solutions
Seamlessly access your Tencent Cloud's resources with single sign-on and add layers of security with conditional access and push multi-factor authentication.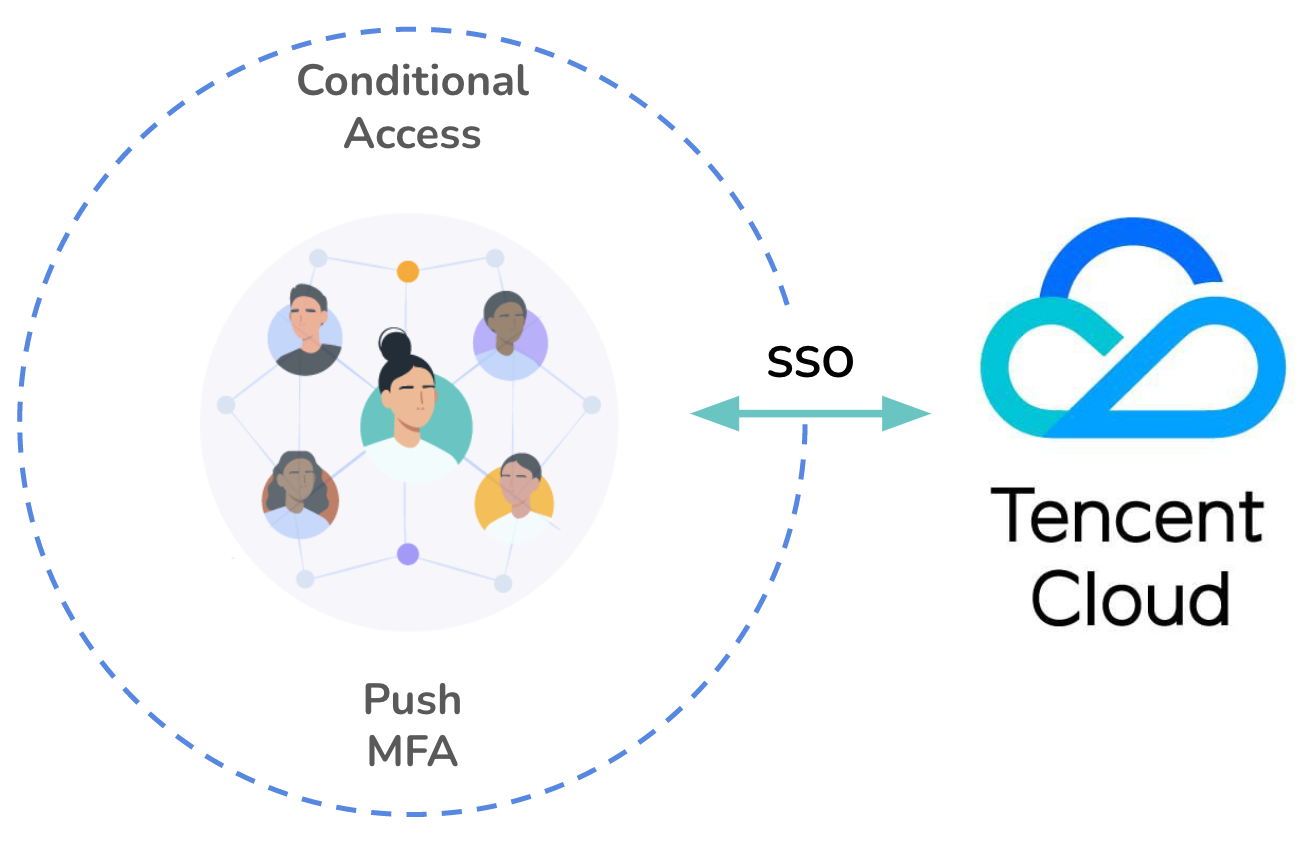 Partner Benefits
Accelerate onboarding and secure offboarding by giving users access to all the applications they need and nothing they don't. With JumpCloud, you can see which users are accessing which resources, when and from what device without compromising the user experience.
Joint Customer Use Cases
Customer Solutions:
- Zero Trust: Implement controls to ensure users work only on trusted devices and networks, require multi-factor authentication (MFA) where necessary, and more.
- Remote work: From the comfort of your office, wherever it may be, create or import remote users and provision their access in minutes with group-based controls.
- Compliance: Accelerate the audit process with easy access to users and device data via JumpCloud's dashboard for ongoing compliance monitoring. Use it to quickly build, save, and share reports with auditors to prove compliance.